Frequently Asked Questions (FAQ)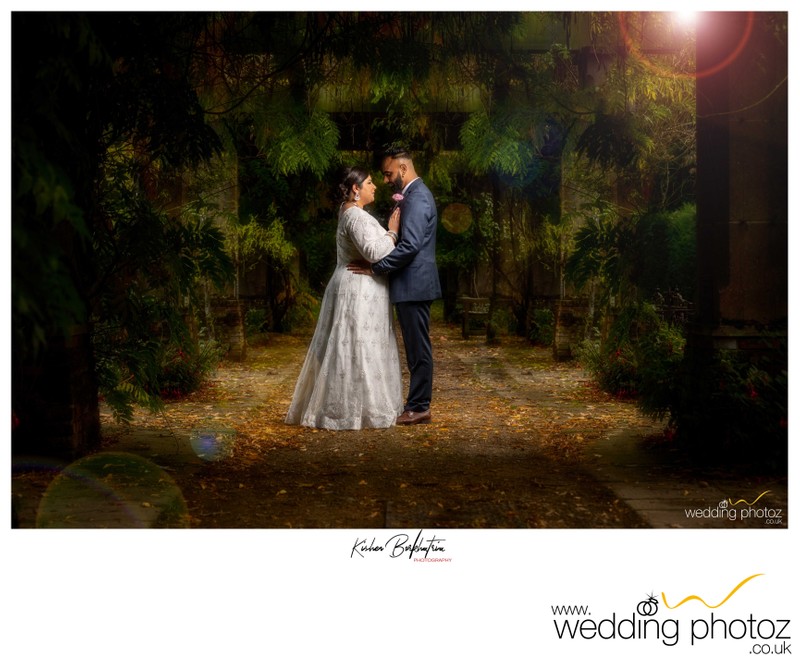 How do you work?
Our general style of wedding photography moves away from the traditional style leading to a style that is very much in touch with today's trends. We document what we see, working unobtrusively letting the day unfold, and capturing the events as they happen for you to cherish forever. The only time we direct is during the couple portraits & formal group photographs.
You can read what people say about how I work here.
Where are you based?
Based in Greater London, Watford, however we travel Nationally and Internationally to be part of your special day.
What is your pricing?
We keep our pricing simple and easy to understand. I think it is fair and reflects the value of our work and the valuable product that we deliver.
We base our pricing on the number hours of coverage that you request. Before recommending the best coverage for you, we always have a conversation with our couples. We want to know about your day, your timeline and your needs. From there we recommend a package that reflects our discussion.
How many photographers will there be on my wedding day?
Generally, all our bookings, includes myself as the main photographer, a 2nd photographer can be requested at an additional charge. All my 2nd photographers are professionals and shoot weddings on their own too.
How many videographers will there be on my wedding day?
Depending on your selected packages, you can have up to 4 videographers. We use the latest technology and our videographers will be capturing the video on the move. There will always be at least one camera on a tripod that capturing the moments whilst our videographers work on their cinematic capture.
When do we receive the photographs?
Generally you'll get them 8 weeks after your wedding date, but I try to get the online gallery to you within 6 weeks.
How many photographs do we receive?
We don't count! You'll get all the photographs we've captured except the ones that didn't meet our standards. All these photos will be manually reviewed and processed individually. These images will be corrected/edited, but not photoshopped.
Will all my photos be edited and retouched?
All of the images will be print ready. Contrast, sharpness, colour tones, cropping are done individually. All images that go to print in your album, canvas prints or any other print order are further edited for blemishes. We do not believe in extreme Photo-shopping of your images. We work hard to make sure proper lighting and exposure are created in-camera, so your images reflect the most flattering light and angle possible.
Do you print wedding albums?
Yes we do. Our albums are bespoke, hand made in Italy. Once you've selected the photos you require, we will share with you a proof. If you're happy, the album will be sent out to be printed and can take up to 4 months in busy periods. Well worth the wait.
Can we print photos or create our own albums from our Gallery Download?
Absolutely! They are all your wedding photos afterall, the only limitation I place, is that they cannot be sold for commercial purposes, as I hold the copyright. All your images on the online gallery are hi-resolution without watermarks, so please download them and back them to your hard drives and also an online back up – such as one drive, google drive, dropbox, icloud etc.
How long on the wedding day do you stay for?
It all depends on your timings you're booking for. In general, if the Wedding and Reception is held on the same day, if all goes well, we will depart an hour after the first dance. That will give us enough footage for video and/or photographs.
Can our family and friends take photos at the wedding?
Yes, your family and friends are certainly welcome to take photos throughout the day. Let's be honest, everyone will have their phones with them at all times.
Friends and family should understand that they can receive access to all your pictures if you choose to share them. It is generally best to include some guidelines for your guests prior to the wedding and perhaps have a general reminder about phone etiquette throughout the ceremony. I love the shot of you coming down the aisle but it can be ruined if 20 phones are following you as well.
Can you save our date for us?
In fairness to all inquiring parties, I do not hold dates for couples. A date is only booked once an agreement is signed and your deposit has been paid. If it's been some time since you inquired and are now looking to book, please make sure to check back in so I can confirm we're still available!
Do you have insurance?
Yes we have professional indemnity and public liability insurance, this can be requested at the time of booking.
How much deposit do you require?
We require an initial 25% deposit that secures the date(s). We would request the remaining balance around 4 weeks prior to the first event date.
How do we book you?
Please get in touch via my contact form or call me. I would love to get to know you better, if we can either meet in person at my office or via online, that would be awesome. All bookings are only finalised once a 25% non-refundable deposit, along with a signed copy of my online contract is provided. I can't wait to hear from you!
London Wedding Photography and Videography | WeddingPhotoz