Asian Wedding Photography
Asian Wedding Photography



An award-winning Asian wedding photographer
Offering Asian, Hindu, Sikh, and Muslim wedding photography and videography.
My name is Kishen Borkhatria, and I am an award-winning Asian Wedding Photographer from Watford, Hertfordshire, UK. I lead a team that provides photography and videography services specialising in Asian weddings.
Asian Wedding Photographer with Passion
In my opinion, photographing weddings is more than just posing for portraits. Photographs are about capturing all the emotions and feelings that occur during a wedding day as they happen. I am truly honoured to document weddings in all settings around the country. Creating timeless memories that will be cherished for generations is my motivation.
Asian weddings are one of my greatest passions, and I want to help you capture those precious memories for a lifetime. I have over twelve years of experience shooting Asian weddings, and I am passionate about them.
My documentary style of capturing Asian and Indian weddings ensures you will always have a lasting memory of the day. Every little moment that cannot be recreated, from your first glance to your final farewell, I capture through my eyes. My photojournalistic photography style will let you relive every moment of your wedding day forever.
Asian Wedding Photographers
It is a privilege to capture once-in-a-lifetime memories and often at the most unpredictable times. It is the key to making my pictures unique and memorable. Likewise, I enjoy documenting photos that combine energy, light, composition, and colour. Using my versatility to create gorgeous portraits also provides me with an alternative yet a complementary way of working with my couples. Another reason why my couples have chosen me to photograph their Asian wedding on this memorable day is due to this quality.
Great Wedding Memories in a Perfect Package
I can customise my Asian wedding photography packages to meet your specific needs. If you are looking for photography that meets your requirements, dreams, and budget, I am here to help. You can be assured of perfection from beginning to end - I will stop at nothing to make your wildest visual dreams come true.
Best London Wedding Photographer
To capture the beauty of your Indian, Hindu, Tamil, Muslim, Arabic, Islamic or Sikh wedding, it would be useful to hire a photography service familiar with each of these cultures. Our wedding photographers are experts and know how to handle the particular needs of each style of Asian wedding. We are familiar with the beautiful traditions of weddings and can provide you with culturally sensitive and relevant images. This will eliminate the worry of having someone unfamiliar with the customs of your wedding. Whether you need Asian wedding photography London services for your big day or a more formal event, WeddingPhotoz knows what you want to capture.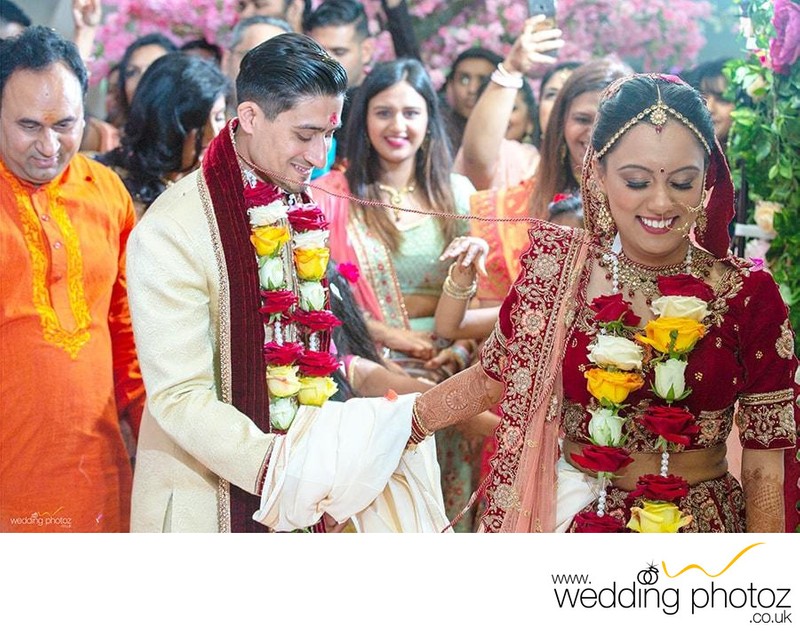 We provide complete wedding photography services, from engagement and pre-wedding photos to full coverage of the wedding ceremony and reception. Our team is committed to your happiness. With our reportage wedding photography, we can capture your story of love in a way beyond words - we know how to make your photographs come alive and tell your story. Indian Wedding Photographer in Watford captures amazing wedding photography.
Top Asian Wedding photographer
Perhaps during your search for a professional Asian wedding photographer, you have come across images via social media and magazine articles that give you an idea of what your special day will be like. It is my privilege to preserve precious moments for anyone who wishes to do so. You can let me know what is most important to you as a couple, and I'll develop a plan that works for everyone. My goal is to understand your photographic needs, capture what moves you, and make the entire process seamless for you.
I will capture every fleeting moment in my discreet manner; you will not even know I am there as my photographic approach has been refined over many years.
Whatever your photography and videography budget, we have dedicated service packages that we can offer by WeddingPhotoz.
Our service includes Hindu, Sikh, Islamic, Tamil, and Indian wedding photography in most cities in the UK. Our commitment to making your budget work for you means that we'll never let you down and that you'll never pay more than necessary.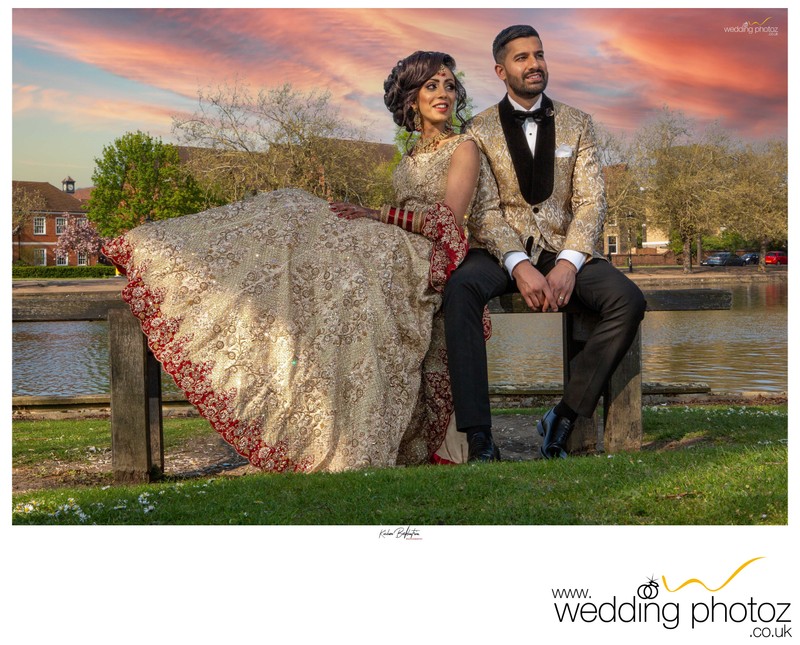 Make Your Visual Legacy a Reality
After your fantastic wedding day, you will have beautiful memories and beautiful photographs, be that portraits, film/video, or the wedding album that will tell the story of that day. It is a story about you and your loved ones.
I'm here to help you tell the story: it deserves to be immortalised.
Enjoy browsing through my journey of capturing Asian weddings. It would be great to hear about your big day and discuss how I might help capture that most precious of days for you.
Please contact our Wedding Photography team on 07766 86 22 33 for availability.
You may find these articles interesting:
North Indian Wedding Traditions
South Indian Wedding Traditions
We also provide Sikh Wedding Photography, Indian Wedding Photography , Tamil Wedding Photography, Muslim Wedding Photography.
---
Member And Award Winners Of SWPP (The Society Of Wedding And Portrait Photographers)
Links to Social Media: Instagram FaceBook WhatsApp LinkTree
More on Indian Wedding Photographer in Watford
Asian Wedding Photographer Watford
Asian Wedding Photographer's Blog
London Wedding Photography and Videography | WeddingPhotoz